Our Rooms are designed to adequately provide all that a guest needs and a little bit more. The level of comfortability will take your mind off the day-to-day activities.
Sotel Suites is a 15 minutes drive from Murtala Mohammed International Airport. Located at Block 77A, Plot 9/10 Amuwo Odofin/Okota, Lagos, Sotel Suites is only a 10 minutes drive to the Apapa Wharf and a 35 minutes drive to the beaches of Badagry.. 
We have the listed facilities that will provide the much needed comfort and help facilitate your stay
From our sumptuous varied cuisines, to our mouth-watering local and international dished, our beautifully elegant, all-day-dinning restaurant is an excellent choice for you all day, everyday. You will find delight in our menus and expert services delivered by our top-notch chefs, waiter & waitresses, which will intoxicate your senses and leaves you with an unforgettable dinning experience. EXQUISITE is the perfect description of what awaits you in our restaurant
Activities in the area, stuff to do and experience around our hotel
Extravagance where you most expect it and service beyond that expectation. We know how important a great night sleep is and an outstanding breakfast to get you up from bed.
All about the little things, the little touches, the attention to detail. We pay very close attention to the little things that make your stay exceptional
Enjoy top class service in our classic restaurant
Complimented by exquisite decor and extensive drinks/wine selection
Ideal final stop for one last cocktail before bed.
Block 77A, Plot 9/10 Divine Estate, Amuwo Odofin.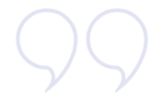 Great hotel.The rooms are lovely, super clean with the most comfortable bed I have ever slept on. Keep it up SOTEL.

Thank you for a very enjoyable stay and event at Sotel Suites and look forward to returning. Please also pass on my thanks to Funke and your team.

Well organised from the reception, customer services, room settings, and services. It's worth the time and stay. I enjoyed my stay and it enhanced my business trip.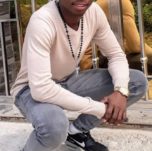 I would recommend this hotel anyday, cuz I really enjoyed my stay there. They have the best customer service and their pool bar is just out of this world

The rooms are modern, clean and comfortable, coupled with their complimentary breakfast and free WiFi, my stay was a bomb. Thank you guys

Extremely friendly staff, very nice and helpful. I like the hotel location too, cool and serene.

I love the hotel in general. Their food and service are excellent. Wouldn't hesitate to come again.

Staying with SOTEL has been one of my best hotel experiences. Great service, good site, respectful staff and mouth-watering foods. Keep it up

You guys are the best in town. Really enjoyed my time with you. Thank you

Great hotel.The rooms are lovely, super clean with the most comfortable bed I have ever slept on. Keep it up SOTEL

I love the cool environment and their weekend poolside activities. It's quite a good place to be

I like everything about u SOTEL. Thanks for having me.