Whether you are a couple on a weekend gateway or travelling as a family for a vacation, Our Supreme Royal Suite is for you. It excede style and provides you with the spacious accommodation and complete in-room amenities that will make your trip memorable
Beautiful room with the view of the canal, makes this a must-stay. With its wide bathrooms, comfortable & rich furnishings and its general atmosphere, the Diplomat Room is perfect for those seeking for that trip away from home.
Our Classic Room is the perfect choice for every holiday goer. It is equipped with a dinning set, miniBar, Fridge, a sitting Area, private bathroom and a whole lots of other amenities to help make your stay as comfortable and enjoyable as possible.
With lofty and enchanting view of the city, our Executive Suite have luxarious kingsized bed, a modern decor, a state of-the-art furniture, a spacious sitting room and most modern amenities in the bathroom
It has a very comfortable settings complete with a queen-size bed basic room amenities and a complimentary in-room wifi internet. Our standard Rooms are super-duper ready to help make your trip both productive and memorable.
Block 77A, Plot 9/10 Divine Estate, Amuwo Odofin.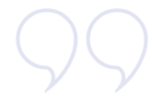 Great hotel.The rooms are lovely, super clean with the most comfortable bed I have ever slept on. Keep it up SOTEL.

Thank you for a very enjoyable stay and event at Sotel Suites and look forward to returning. Please also pass on my thanks to Funke and your team.

Well organised from the reception, customer services, room settings, and services. It's worth the time and stay. I enjoyed my stay and it enhanced my business trip.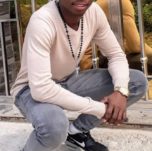 I would recommend this hotel anyday, cuz I really enjoyed my stay there. They have the best customer service and their pool bar is just out of this world

The rooms are modern, clean and comfortable, coupled with their complimentary breakfast and free WiFi, my stay was a bomb. Thank you guys

Extremely friendly staff, very nice and helpful. I like the hotel location too, cool and serene.

I love the hotel in general. Their food and service are excellent. Wouldn't hesitate to come again.

Staying with SOTEL has been one of my best hotel experiences. Great service, good site, respectful staff and mouth-watering foods. Keep it up

You guys are the best in town. Really enjoyed my time with you. Thank you

Great hotel.The rooms are lovely, super clean with the most comfortable bed I have ever slept on. Keep it up SOTEL

I love the cool environment and their weekend poolside activities. It's quite a good place to be

I like everything about u SOTEL. Thanks for having me.